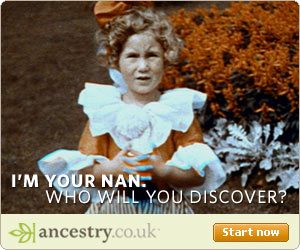 I'm far from a geneologist, though I enjoy getting updated McNulty family trees from the geneology that my Aunty does. However I've recently been sent a document entitled: "Origin of the Surname, McNulty, and its Association with the MacDonlevys/Dunleavys of County Down" written by a Paul McNulty PhD.
This is the summary, how much do you know about your family?
It is generally accepted that the McNulty surname is derived from the MacDonlevys/Dunleavys who fled early Ulster (primarily County Down) after their defeat by the Anglo-Normans in 1177. Some of the Dunleavys who migrated westward to Donegal became known as Ultach and some of their descendants assumed the name, Mac an Ultaigh, son of the Ulsterman.

The first record of the name, McNulty, appeared in the Four Masters in 1281 when Murtough Macan-Ulty was among the distinguished slain at the battle of Desertcreagh in County Tyrone. However, the surname transformation to Mac an Ultaigh/McNulty was not confirmed until 1601 when a pardon was granted by Elizabeth to a yeoman, Morris m'Nich Ultagh. Further confirmation was apparent through the similarity of their coats of arms although it is more likely that the McNulty arms was a modified replica of the MacDonlevy arms.

DNA analysis, on the other hand, revealed a divergence of the McNulty and Dunleavy genes suggesting that the surname, McNulty, could have been derived from other Gaelic families who migrated from early Ulster. Analysis of the so called 1659 Census and Griffith's Valuation (1848-1864) revealed that the Dunleavys and the McNultys were well represented in Mayo, Donegal, Sligo, Armagh and Down. The exceptions were the McNulty/Nulty strongholds of Tyrone, Meath, Leitrim and Cavan where the Dunleavys have little presence.

An outline of the ancient and early genealogy of the Dunleavys leading to the possible evolution of the McNulty name is presented. Further research into medieval history as well as genetic profiling may provide more information on the origin of the various McNulty septs based on the presumption that they are derived from Gaelic families who migrated from early Ulster.
A line that goes back some 830 years, not bad huh? Oh and here's the McNulty Coat of Arms mentioned: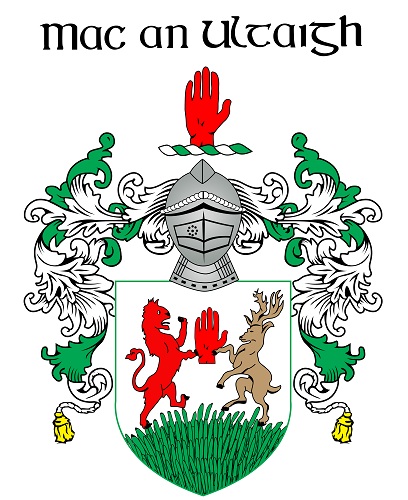 Edit April: How is it no one has pointed out that I originally misspelt the title of this post: "geneology"!
Edit June: There's a shop that sells a really good quality version of the McNulty coat of arms and is very good value. Here are a few of the products and they do international shipping, just click the image: