Had 2 weeks off holiday, which was great. Got to spend some quality time with the family, going to sea side resorts, the zoo, stroking deer, watching otters, going down caves, playing games, buying fireworks, doing the whole Trick or Treat thing, going out for meals, eating too many sweeties, reading books, karate gradings, buying and playing Wii games… etc etc. It was all good. (It was also why I forgot the weekly Friday Fun post last week, doh!)
Speaking of fireworks. I have once again spent far too much money on top quality fireworks this year. I get all my fireworks from Quick Silver in Denton. Here's this years stash, which I am very much looking forward to setting off this weekend: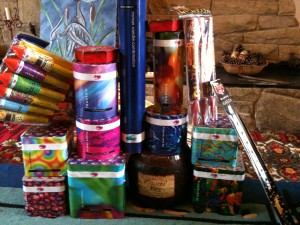 A day at Blackpool saw an extremely happy Jadzia hit the jackpot on a sweetie machine. If I'd realised that was all it took to make her happy, I'd have gone sooner! But then, when the boz of chocolates is the size of your head, I suppose that's something to get excited about… when you're 8. 😉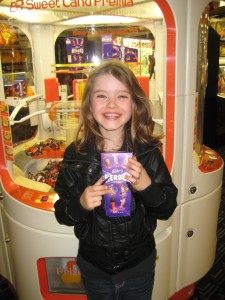 That reminds me, this is a great photo of Jadzia at @Bristol: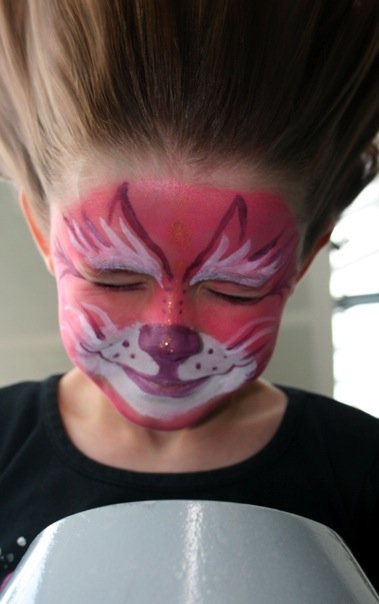 Weightlifting wise, it's time to knuckle down as the weight lifting competition is only 19 days away. More alarming is I'm 1/2 stone over weight (7 lbs / 3 kg) , so strict adherence to the zone is required for the next 2.5 weeks. Not helped by a night out that's planned for this weekend, ho hum.
Training has been sporadic too; I only managed to go twice last week. This week I'm planning on at least 3 trips to the gym. But more to the point, I need to see if the focus on the weight lifting has paid off, so this week I'll be going for max lifts at both the Snatch (Tuesday) and Clean & Jerk (Wednesday).
To get my body back in the mindset, I did a short 10 minute Crossfit style workout at my Newport digs today:
10 x one minute rounds of:
15 squats
10 sit ups
5 press ups
It wasn't too strenuous, which was the point, but it got things moving and a good stretch session should sort me out for max snatches tomorrow. Really I need to be lifting 75kg (165 lbs) comfortably, as I'm thinking of opening with that on the 21st. Then I'll be aiming for 100kg on the C&J on Wednesday, which is what I also want to open at (or maybe 95). Fingers crossed!