It's such a shame that such a worthy cause (Great Ormond Street Children's Hospital) uses such an inappropriate technique to raise money: selling unhealthy sweets to kids.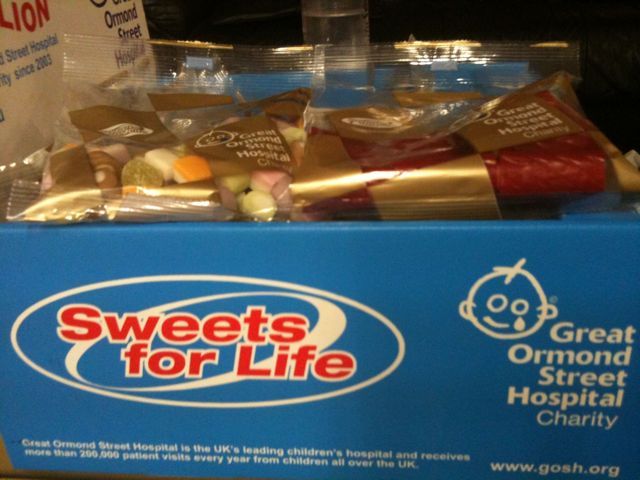 Apart from the well documented negative health issues of sweets that are high in sugar, glucose syrup and E numbers, I also found hydrogenated vegetable oil (a source of cancer inducing trans fats) and palm oil (at least they admitted it) which is the cause a massive environmental damage across the world. Palm oil is becoming a bigger and bigger issue at the moment.
IMO as a children's charity, Great Ormond Street Hospital should seriously re-evaluate their fund raising strategy to one that promotes health not disease in kids, and one that is more environmently reasponsible.