I've just realised that I never got round to posting up the picture of me and Giles Greenwood, one of the coaches at Bethnal Green. Well here it is: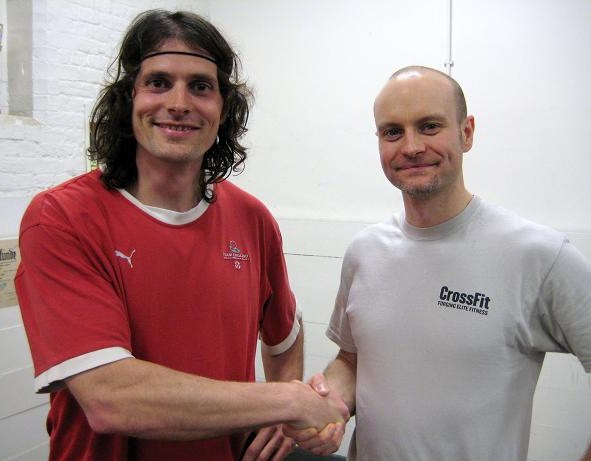 If you don't remember me mentioning him before, Giles is the British Record holder for the Snatch (180 kg / 396 lbs) and Clean & Jerk (207.5 kg / 456 lbs) in the 105+ weight category. As such, he's lifted more than any other British person, since they reset all the records that is.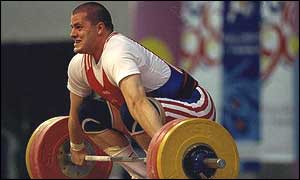 That photo is taken when he did both those lifts in the 2002 Commonwealth Games, he had less hair back then, though he's since shaved it all off again. Giles took Gold in the Snatch, Bronze for the C&J and Silver over all. Along with Patrick Atteridge, he's a dedicated and committed weightlifting coach, with a cutting and typical English sarcastic sense of humour.